Who we are
CryptoTab OÜ is a creative team of experienced professional developers and designers. We're focused on providing reliable and secure IT solutions for individuals and businesses. These solutions are high quality, easy-to-use, and enable our customers to be more efficient in what they do.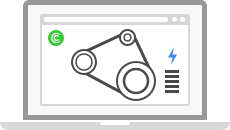 Software Development
CryptoTab OÜ offers quality and affordable end-to-end solutions to individuals and businesses of all sizes who seek to get a better web presence. By utilizing latest technologies along with our precise attention to detail, we produce software solutions that are designed to make your business more efficient.
Custom Application
Every business is unique, so are their requirements. No matter how large or small your business is, its software has to be in line with technological developments and designed for maximum efficiency. Our software is user-friendly and intuitive and can easily be tailored to suit the specific requirements of your business.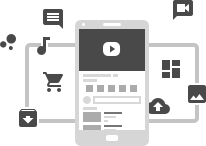 Mobile Apps
In our digital age, more and more consumers are turning to mobile apps to connect them to their favorite services and websites. Your customers simply click on your app and have access to all of your products at their fingertips. Depending on the business and target audience, each app requires different approach and we are here to help and develop a perfect mobile app to serve your business needs.
We are focused on providing the best of our services with individual approach to each customer and total commitment towards our work.
Feel free to reach out for any questions or offers you may have.
Send us your query
We try to answer you as fast as possible.